August 7, 2018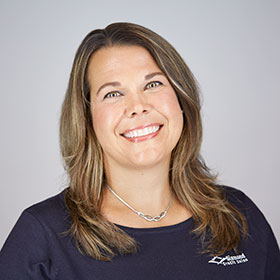 Diamond Credit Union has named Andrea Sawchuk Moyer the Branch Manager of its new Royersford location that will open in October. Sawchuk Moyer is a Pottstown native and graduate of Owen J. Roberts High School and Lehigh University. At Lehigh, she earned a Bachelor of Science Degree in Economics and Finance.
Sawchuk Moyer began her career with Diamond in 2007 as an Assistant Manager of the credit union's Wyomissing branch. In 2010 she was promoted to Branch Manager at the Pottstown branch where she has served since.
Like almost all Diamond employees, Sawchuk Moyer is active in the community. She is a strong supporter of the Pottstown School District Reading Olympics and an active participant in Financial Reality Fairs brought to you by Pennsylvania's Credit Unions at Owen J. Roberts, Pottstown, Pottsgrove, and Spring-Ford High Schools. She established a partnership with the Ziegler Family Foundation, an alliance which brought Junior Achievement of Southeastern Pennsylvania's financial literacy programs directly to the classrooms at Pottstown Middle School.
"We congratulate and thank Andrea for earning and accepting the challenge of leading our Royersford branch," said John Faust, President and CEO of Diamond Credit Union. "We are excited for the people of the Royersford area to get to know her, her boundless enthusiasm, her commitment to the community, and her exceptional member service."
Diamond's Royersford branch will open in mid-October. Easily accessible from 422, the branch is located at 100 Diamond Way, just off Township Line Road. The Outback Steakhouse at 22 Anchor Parkway is next to the branch. This 4,200-square foot, state-of-the-art, free-standing, full-service branch will offer all the products, services, and personal attention that Diamond is known for.
Growing to bring opportunity to more members of our community … That's younity!