October 24, 2019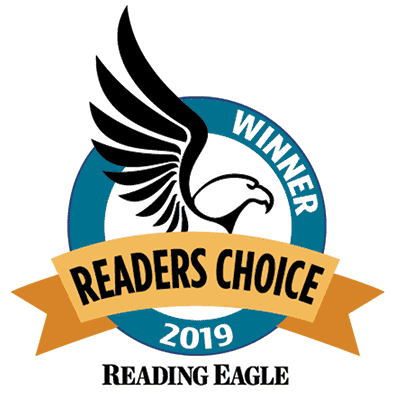 Diamond Credit Union was named Best Credit Union, Bank, and Financial Planning by Reading Eagle in the newspaper's 2019 Readers Choice Awards.
Since 2014, when the Reading Eagle began its annual awards, Diamond has won a combined 16 Readers Choice Awards in these three categories.
"Our members tell us all the time how they feel and we appreciate that they take the time to also express their delight through Reading Eagle Readers Choice," John Faust, President/CEO of Diamond Credit Union, said in the Reading Eagle. "It shows they feel strongly and want others to know about the opportunities that exist through Diamond."
All Readers Choice winners made it through two rounds of voting to be named the top choice. A nomination phase gave the public an opportunity to nominate any business in each category. The top 5 businesses nominated then made it to the voting phase. The winners from each category were then announced by the Reading Eagle on Sunday, October 20.
Diamond Credit Union has experienced incredible growth over the past several years. That growth includes the opening of two new branches in roughly the last calendar year. The first, in Royersford, on October 15, 2018 and the latest, in Muhlenberg, on October 21, 2019.
Opening new branches in back-to-back years is a first for Diamond and brings the credit union's total branches to seven. The new facilities join existing branches in Wyomissing, Exeter, Boyertown, inside Tower Health Reading Hospital, and their company headquarters in Pottstown. That expansion reflects the region's desire for a local financial institution offering personal banking, loans, long-term planning, and specialized services such as mortgages and small business services.
Diamond currently has over 63,000 members. In 2014, membership stood at 50,000.
Making every member experience matter … that's younity!