June 11, 2020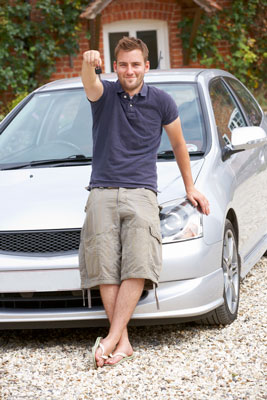 There are a lot of factors to consider when buying a car, and the process can be very overwhelming. To make purchasing your next vehicle as easy and convenient as possible, we've put together a few things to know before you buy a car. These car buying resources will help you research, know your budget, and take control to ensure you get the best deal out there and drive away in your next (or first) car.
Stay Informed by Doing Research Ahead of Time
Doing research before you get to the dealership is one of the best ways to prepare for buying a car. Best of all, thanks to the Internet, you can do nearly all of your research from the comfort of your own home. Thorough research puts you in the driver's seat and makes you a more savvy buyer.
Many dealers offer online chat options, where you can discuss things like pricing and vehicle availability. Dealerships typically have business development centers with staff who are dedicated to Internet purchases and helping potential customers through online chat.
Utilize Several Websites for Research
Your research shouldn't end at the dealer's website. There are a variety of other helpful car buying resources out there that can aid your research. You'll find two of the most popular ones below:
CarGurus offers comparisons of what other dealers are selling the same car for, helping you determine whether you're getting a good deal.
Cars.com helps you search for new and used cars in your area or sell your current car in preparation for a new purchase.
Shop with a Firm Budget in Mind
One of the biggest benefits of doing research in advance is that it helps you set a realistic budget. Knowing exactly how much you can afford to pay each month can keep you from agreeing to an unrealistic payment before you drive away.
If you're trading in your current car, research also helps you know how much to expect so you aren't undersold. Some dealers have automatic trade calculators on their websites that tell you how much they'd offer for your vehicle based on its Kelley Blue Book value.
Using all of the financial tools available helps you account for much of your purchase before stepping foot in the dealership. You will know what to expect for your trade and the new vehicle's purchase price, and the dealer should be able to provide you with a ballpark figure for taxes, tags, and fees.
Get Started with a Diamond Auto Express Loan
You've done your research, set your budget, and are ready to buy — now what? Start by getting pre-approved for Diamond's Auto Express Loan! You'll receive a check that can be used to purchase a new or used car at any franchise dealership that's represented by a manufacturer. Since you can't spend more than the amount you're pre-approved for, you won't break your budget, and there won't be any financial surprises when you drive away…or down the road.
Summer is here! If you're ready to hit the road and drive away in a new (or new-to-you) vehicle, we're here to help. Visit our Vehicle Loans page or contact us today to learn more about our car financing options.