September 13, 2023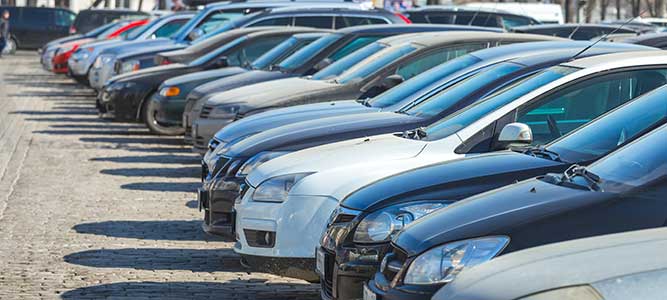 Buying a used car usually isn't the first thing you'll see advertised in car commercials. Many will display the latest and greatest vehicles. This year's model is better than the last because of x, y and z. The truth is, you can find a reliable and affordable used car that could have as many benefits as the latest model without the higher price tag.
Used Cars Can Still be Reliable
One of the biggest fears when buying a used car is whether or not it will be reliable since you're not the first owner. However, you can still purchase a used car and feel good even if it has some mileage on it.
According to carfax, a good rule of thumb to follow is no more than 12,000 miles on a car per year when shopping for a used vehicle. If you're looking to buy a car that is six years old, it should have around 72,000 miles on it or less. The average well-maintained car today lasts about 12 years, or about 144,000 miles.
Buying a Used Car Can Cost Less
It's no secret that most used car models are less than the newest version. A new car will lose about 20% of its value within the first year of ownership. This can range depending on how well it is maintained and the brand. In addition to saving on the sticker price, used cars usually come with lower insurance rates, title fees and sales taxes.
In many circumstances, cars only have minor changes from the year's previous model compared to the newest. This is another opportunity for you to save money, just by purchasing a used vehicle that could be the model before the most current.
Certified Pre-Owned Cars
If you're still nervous about buying a used car, maybe this will change your mind. Many dealerships offer certified pre-owned cars. This is when a car has been thoroughly inspected and repaired when needed. It may also come with a manufacturer's warranty or dealership warranty depending on where you buy it from.
Certified pre-owned cars are always used cars, but not all used cars are certified pre-owned. Remember, just because a used car isn't certified doesn't mean it's a bad or unreliable vehicle.
Car Warranties
An additional measure you can take to have more peace of mind with a used vehicle is the purchase of an auto warranty. A warranty can help you limit the cost of covered repairs that may arise.
Diamond Credit Union has auto loan options to fit your needs. From loans for used vehicles or refinancing your current car to save you money. Contact a Diamond representative if you have any questions or apply for an auto loan online.