Upcoming Holidays/Special Events
Want to get involved? Contact Us anytime for more information on these and other fundraising events on our calendar!

HOME BREW 2020 IS HERE!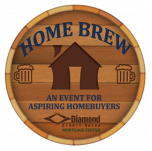 Monday, March 23rd – HOME BREW for Aspiring Home Buyers
Stop in between 6:00-8:00 pm – The Works, 1109 Bern Road, Wyomissing, PA
REGISTER FOR THIS MARCH 23rd EVENT
Space is limited. Registration open thru March 19th.

For aspiring homebuyers who want a partner in the homebuying process. Join Diamond Mortgage experts and real estate professionals to casually chat about topics homebuyers most often seek understanding about, while enjoying complimentary drinks and food. This no-cost, no-obligation event is open to all people age 21 and over, who are looking for answers to their homebuying questions. Diamond membership not required.
MARK YOUR CALENDAR!
Saturday, April 25th – "All In" for Hope 2020 – BlackJax American Pub & Grill
Save the date for food, drinks, table games, music, a silent auction, 50/50 raffle, and a GREAT time! Check back for more information and tickets.
All proceeds benefit the American Cancer Society Relay For Life.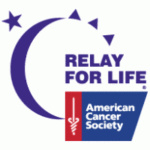 SAVE THE DATE!
Friday, May 8th – 16th Annual Charity Golf Invitational – Golden Oaks Golf Club
Mark your calendar for Diamond's largest charity event benefiting the American Cancer Society. Read more about this annual event.