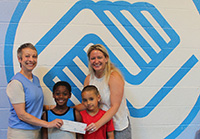 Diamond Credit Union members were recently asked to refer friends and family members to the credit union. The incentive to refer others was earning donations for six local charitable organizations. Referring members and new members choose one organization each to receive $10 after the new checking account was opened. At the end of the promotion, members had earned over $2,500 to give back to six local organizations.
Who Benefits?
First of all, new Diamond members benefited from a positive change to their finances. Secondly, referring members felt good about helping friends and family members settle into a refreshing banking situation. And lastly, but surely not least, six local community organizations benefited from the great "give back" campaign. The participating charitable organizations were:
Due to an incredible show of support, the organization chosen most often was the Animal Rescue League of Berks County. They received a $1,100 donation on behalf of the members of Diamond Credit Union. The remaining organizations also benefited from difference-making donations.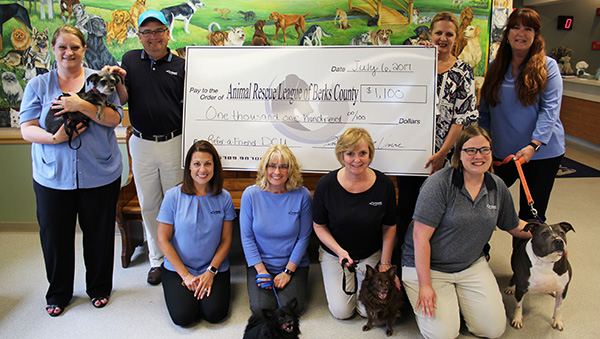 Diamond employees had a blast at the ARL when they came to drop off the donation check. The ARL employees and volunteers are all wonderful, but the animals really stole our hearts. If you're interested in adopting any of the animals in the photo, then please check out current adoptable dogs.
Why We Give Back
"We had so much fun with this promotion. We choose organizations to support that make an impact in our local serving area. Most of all, we loved hearing the stories of why members chose to support a specific organization. The only thing better was seeing the excited faces when we dropped off the donation checks," stated John Faust, President/CEO of Diamond Credit Union.
When asked if the credit union would be getting an office dog, Faust said, "No comment."
Encouraging smart financial choices while helping local charitable organizations…That's younity.
---
Suggested articles:
Stop the bleed. Helping Save Lives Throughout your Community.
That's my credit union! Diamond CU is a Greater Reading Top Business for Ten Years.
Keep it local. The Top Six Reasons to Buy Locally.