Diamond Credit Union will grow younity in the Tri-County area when we open a new branch in Royersford this fall. It will be Diamond's 6th branch. This page will be your source for news, updates, and information as the grand opening approaches.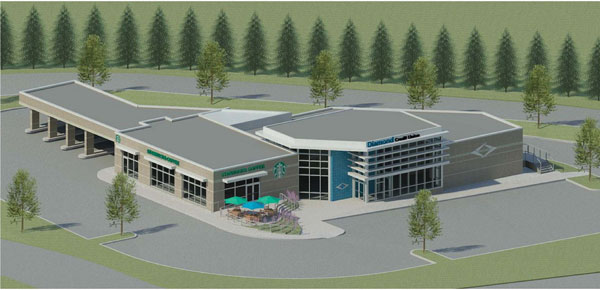 The new branch will be located at 100 Diamond Way, next to the Outback Steakhouse®, just off Township Line Road. It will be conveniently accessible from Route 422 by taking the Royersford exit. As an extra "perk", Starbucks® will be a partner-tenant in this new building, bringing a unique "Cash & Coffee" twist to your Diamond experience.
---
Royersford Branch Manager Announced
We are excited to announce that Diamond has named Andrea Sawchuck Moyer as branch manager of the new Royersford location. You may recognize her from the Pottotown branch where she has served as branch manager since 2010. Learn more about Andrea in the official press release.
---
See what the Royersford branch will look like:
Illustrations
Check out the architectural renderings of the new branch on Facebook.
Construction Photos
Watch the branch "come to life" with current photos of the construction progress in this Facebook Photo Album.
Most recent photos: Updated September 14, 2018
Join the Movement!
That's younity!
Younity is about personal relationships. It's about real-life stories of real-people, just like you. It is 60,000 of your friends and neighbors who have found financial stability and opportunity through Diamond Credit Union. Hear what some of them excitedly say.
Benefits of joining
Joining Diamond is so much more than opening a new bank account. Sure, we have the products, features and services you'd expect from a big bank. But we measure profits by your success. Find out why Diamond is where you should be.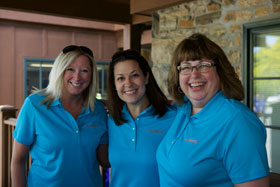 Eligibility for membership
Learn if you are eligible to join Diamond Credit Union and how to join the movement.
Community
Diamond is more than a great place to do your banking. Our employees are very active in our neighborhoods. We are also ranked as one of the top places to work in Pennsylvania. That means we have lots of happy employees to take care of you.
Out and About & Newsworthy
Diamond's blog is a great place to learn more about Diamond, our products and services, our involvement in fundraising and the community, as well as educational articles on topics such as Mortgages, Small Business, Financial Planning, Fraud Protection, and Trending topics.
---
Interested in joining Diamond now?
If the excitement of Royersford has you itching to join now, you can do so online whenever you decide or stop into any of our current branches.
Who can join?