Life is full of proud moments! What made this memory so unique?
This month, show us some of your proudest moments and you could win $100 in our random monthly drawing! Upload your photos to Diamond's image library through the secure link below. Don't forget to tell us about the image. One winner will be randomly chosen from all submissions received thru March 30th.
Ready to upload your photos?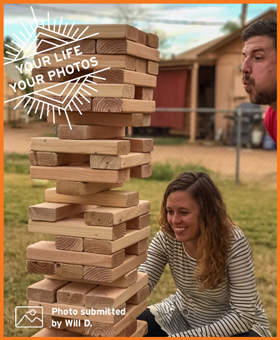 Click the button below to submit your original photos to Diamond's image library!

Going to College? Buying your first car? Diamond professionals are here to help you through these bigger life events (and the smaller ones too!).
Buying your first home? Let Diamond help guide you through this life event with this special program especially for First Time Home Buyers!
---
Image Library FAQs
Do I have to be a member to submit an image and win?
Can I submit more that one photo?
How will I be contacted if I win?
Will photos I've already uploaded be included for a chance to win?
How will my photos be used?
Will I be compensated for my photo?
Diamond CU employees, officers, board members and their immediate family members are not eligible for the random monthly drawing.