Making the right mortgage decision is easy with Diamond!
Diamond's Mortgage Center offers competitive rates, lower fees, and a variety of loan types including fixed and adjustable-rate mortgages. Get started today by filling out the Mortgage Pre-Application. There is no fee for this pre-application and you are under no obligation. Let Diamond's Mortgage Professionals help you meet your home ownership needs.
NEW! COFFEE HOUSE TALK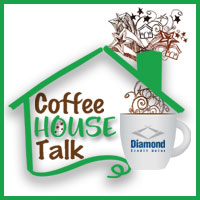 A series of informal, pull-up-a-chair get-togethers with Diamond's Mortgage Team and other area housing experts. Stop in for coffee, light fare, and casual information about the home buying experience. Join us for one or for all sessions.
Next Sessions:
Things to Know About Buying Your Home – Home Inspection 101, Role of the Title Company, and What Is Mortgage Insurance
BERKS: September 11 – 6-8:30pm – Crave Café, 4600 Penn Ave., Sinking Spring, Pa. 19608
MONTGOMERY: September 12 – 6-8:30pm – Diamond Credit Union Pottstown branch, 1600 Medical Drive, Pottstown, Pa. 19464. Catered by Crave Café.
Mark you calendars and come on out! For more information, stop by any branch or contact the Mortgage Division by calling 610-326-5490.
Mortgage Rates
Mortgages (starting rates shown)Loan Disclosure
| | | |
| --- | --- | --- |
| Loan Type | Interest Rate | APR |
| Conventional 30 Year | 4.625% | 4.7020% |
| Conventional 20 Year | 4.500% | 4.6040% |
| Conventional 15 Year | 4.250% | 4.3820% |
| Conventional 10 Year | 4.250% | 4.4390% |
FHA and VA loans also available. Contact Diamond for more information. NOTE: APRs for corresponding rates based on $150,000 loan amount. The Annual Percentage Rate (APR) is the cost of your credit expressed as an annual rate. Because you may be paying loan discount "points" and other "prepaid" finance charges at closing, the APR disclosed is often higher than the interest rate on your loan. This APR can be compared to the APR on other loan programs to give you a consistent means of comparing rates and programs. Rates shown assume a credit score of 740 or above. Primary residence transactions apply.
Mortgage Pre-Application
Get a head start on your home buying experience. Submit this easy, secure pre-application and we'll be prepared with options before we even speak.
First Time Home Buyers Program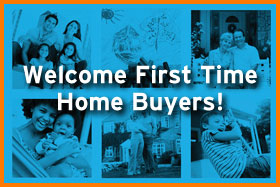 Buying your first home is a big deal, but don't worry. We're in this together! Our Mortgage Experts will start with a review of your current financial situation, then show you how to save for that down payment with special products, and finally it'll be time to get pre-qualified so you can start house hunting!