Making the right mortgage decision is easy with Diamond!
Diamond's Mortgage Center offers competitive rates, lower fees, and a variety of loan types including fixed and adjustable-rate mortgages. Get started today by filling out the Mortgage Pre-Application. There is no fee for this pre-application and you are under no obligation. Let Diamond's Mortgage Professionals help you meet your home ownership needs.
Mortgages (starting rates shown)Loan Disclosure
| | | |
| --- | --- | --- |
| Loan Type | Interest Rate | APR |
| Conventional 30 Year | 4.625% | 4.7020% |
| Conventional 20 Year | 4.375% | 4.4790% |
| Conventional 15 Year | 4.000% | 4.1310% |
| Conventional 10 Year | 4.000% | 4.1880% |
FILL OUT A MORTGAGE PRE-APPLICATION
---
First Time Home Buyers Program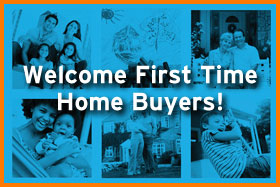 Buying your first home is a big deal, but don't worry. We're in this together! Our Mortgage Experts will start with a review of your current financial situation, then show you how to save for that down payment with special products, and finally it'll be time to get pre-qualified so you can start house hunting! Call our Mortgage Experts today or stop into your favorite branch to get your First Time Homebuyer Resource Guide. See the Life Events section for more details on First Time Home Buying and other important milestones. To speak directly to our Mortgage Professionals, call 800-593-1000 ext. 1108 during normal business hours.
---
*FHA and VA loans also available. Contact Diamond for more information. NOTE: APRs for corresponding rates based on $150,000 loan amount. The Annual Percentage Rate (APR) is the cost of your credit expressed as an annual rate. Because you may be paying loan discount "points" and other "prepaid" finance charges at closing, the APR disclosed is often higher than the interest rate on your loan. This APR can be compared to the APR on other loan programs to give you a consistent means of comparing rates and programs. Rates shown assume a credit score of 740 or above. Primary residence transactions apply.