For anyone dreaming of buying a home, who wants a partner in the home buying process who will educate you, and be by your side every step of the way, the Diamond Credit Union Mortgage Center will help you get ready for when the time is right. No matter where you are in the process, if you're ready today or want to be ready down the road, our team is here to help you feel comfortable and confident. We're in this together, that's younity.
Diamond offers competitive rates, lower fees, and a variety of loan types including:
Fixed and adjustable-rate
3% down payment
FHA
VA
USDA
We also offer several handy financial calculators for mortgages plus many others for life's milestones.
Commitment Statement
Our commitment to get you in the house:
Keep you informed during the entire process
Get it right the first time
Available when you need us
Understand the importance of closing day
Here is how to get started
Tell us what you are thinking
Your new home in 1, 2, 3
Step 1 – Pre-qualification
Step 2 – The FUN part, house hunting
Step 3 – The dream comes true
---
Mortgages (starting rates shown)Loan Disclosure
| | | |
| --- | --- | --- |
| Loan Type | Interest Rate | APR |
| Conventional 30 Year | 3.625% | 3.6970% |
| Conventional 20 Year | 3.500% | 3.6000% |
| Conventional 15 Year | 3.125% | 3.2530% |
| Conventional 10 Year | 3.125% | 3.3100% |
FHA and VA loans also available. Contact Diamond for more information. NOTE: APRs for corresponding rates based on $150,000 loan amount. The Annual Percentage Rate (APR) is the cost of your credit expressed as an annual rate. Because you may be paying loan discount "points" and other "prepaid" finance charges at closing, the APR disclosed is often higher than the interest rate on your loan. This APR can be compared to the APR on other loan programs to give you a consistent means of comparing rates and programs. Rates shown assume a credit score of 740 or above. Primary residence transactions apply.
---
First Time Home Buyers Program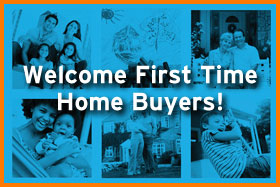 Buying your first home is a big deal, but don't worry. We're in this together! Our Mortgage Experts will start with a review of your current financial situation, then show you how to save for that down payment with special products, and finally it'll be time to get pre-qualified so you can start house hunting! Plus, you may qualify for a mortgage with as little as 3% down and no minimum income cap.
HOME BREW
Diamond Credit Union's Home Brew for Aspiring Home Buyers is a difference-making, no-cost, interactive event unlike any other in our community for those who want a partner in the home buying process. Diamond Home Brew is local people, in a relaxed and fun atmosphere, and feels personal.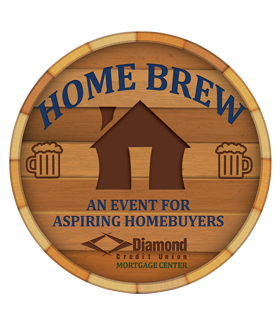 Attendees will enjoy beer (soft drinks available too), food, and receive a coupon for $250 off closing costs on any future mortgage with Diamond Credit Union.
Home Brew will address hot topics which, according to the National Association of Realtors and Diamond Mortgage Center experts, buyers most often seek help understanding:
Finding the right property
Understanding the paperwork
Understanding the process and steps
Saving for the down payment
Getting a mortgage
Appraisal of the property
Understanding your credit
REGISTER NOW
WHO: You and a guest, or fly solo, no matter where you are on your home buying journey (ages 21+ only)
WHAT: Knowledge, beer, and food compliments of Diamond
WHY: Your opportunity to talk with and learn from the Diamond Credit Union mortgage pros and area real estate experts
Tuesday, September 17, 2019 from 6-8 PM
Chatty Monks, 610 Penn Ave, West Reading
REGISTER FOR SEPTEMBER 17th EVENT
Tuesday, October 22, 2019 from 6-8 PM
Tuned Up Brewery, 135 N Main Street, Spring City