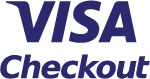 The Easier Way to Pay Online
All you need is a Visa Checkout account and your Diamond Visa Debit card. Set it up once and when you shop online at the partner retailers, you can quickly and easily complete your purchase with just a click. No more re-entering your card info over and over. Visit the Visa Checkout website to learn more or sign up today!
---
Visa Debit Cards
Wherever You Need One! Access the Region's Largest No-Fee ATM Network!
Congratulations! You've chosen the smartest checking account and debit card program! With your new Diamond debit card, you have access to the region's largest No-Fee ATM Network and our "No-Fee Guarantee"! No matter where you live, work, shop or travel, you'll find a no-fee ATM right where you need one. Plus, we guarantee you'll avoid fees in our network or we'll refund it.
Use your debit card to access cash at thousands of ATMs nationwide and enjoy free, unlimited ATM transactions. Your debit card also allows you to make point-of-sale purchases at the gas station, grocery store, mall, etc.
Use it wherever you see the STAR and Visa® logos.
Point-of-sale purchases deduct from your checking account.
Access your cash at thousands of ATMs through Diamond Credit Union's No-Surcharge ATM Network.
Visit our ATM Search page and you find all the No-Fee ATMs nearest where you need one. Plus, you can download our Diamond App for Apple and Android devices, and have access to our ATM search right at your fingertips.
Stop in any branch to get your debit card on-the-spot!
TAKE ME TO THE ATM LOCATION SEARCH
---
Upgrade Your Card with Customization!
Upgrade your card with Diamond's new Custom Picture Debit Cards. Create your own unique card from your home computer and have it mailed directly to you.
CLICK HERE TO CUSTOMIZE YOUR CARD
Frequently Asked Questions About Custom Picture Debit Cards
---
ADDITIONAL SECURITY FOR DEBIT CARD USERS
To help ensure the security of your account(s) at Diamond, an expanded fraud detection and prevention service has been added on Diamond Visa Debit Cards at no cost to members. If you have provided Diamond with a cell number, this monitoring service will now alert you of possible unusual activity on your account(s) by text message. These messages originate from Diamond and may show as sender number 328-74. You will be prompted to respond using your cell. If no reply is received, the monitoring service will attempt to contact you by your phone numbers on file.
These texts will only ask members to verify if they did or did not make the purchase(s) in question. They will not ask for account or personal information. If you have any doubt on the validity of the text, or have general questions about this monitoring service, please contact Diamond's Call Center at 800-593-1000. Verizon®, AT&T™, Sprint™ and T-Mobile® users within the U.S. will not be charged standard data or message rates for these alerts.
Keeping our members and their accounts secure…That's younity!
---