Deciding to buy your first home is an exciting time. Maybe you can see it now: sleeping in a room filled with your own hand-picked artwork, making breakfast in the kitchen that you organized just to your specifications, and finally sitting on your front porch with a cup of coffee on a bright summer morning.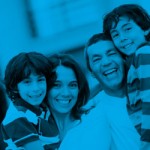 This dream can certainly become a reality, but first there is work to be done. Any worthwhile goal deserves a strong plan of attack. Diamond is here to help with our First Time Home Buyer Program.
When you're ready to start the home buying process, you can stop into any Diamond branch and receive our Step-by-Step Resource Guide, developed by our Mortgage Experts.
Long before house-hunting, you should ask yourself this question: When is the right time for me to buy a home? You'll know if it's the right time when you:
Plan to stay in the same house for at least 5 years
Have money to cover emergency costs
Have your finances in order
How do I make sure my finances are in order?
Steps to buying your first home: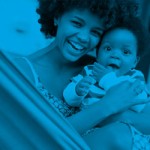 Buying your first home is a big deal, but don't worry; we're in this together! Our Mortgage Experts will start with a review of your current financial situation then show you how to save for that down payment with special products. Finally, it'll be time to get pre-qualified so you can start house hunting!
Contact us today or stop into your favorite branch to get your First Time Homebuyer Resource Guide.
---
*There is a closing fee of $49 if the account is closed and funds withdrawn for a purpose other than mortgage closing through Diamond CU. The listed premium rate is subject to change without notice. The Annual Percentage Yield (APY) is a prospective rate which is accurate as of the last dividend declaration date. If balances remain at 25 months, the account will be closed and funds transferred to an S1 savings account and the closing fee will be charged. The First Time Homebuyer Program includes a premium rate for balances up to $10,000. If savings should exceed $10,000, the portion over $10,000 will receive the standard S1 savings account rate.
**First Front Door funding is a program of the Federal Home Loan Bank of Pittsburgh.