To save or to spend? Tough question. Especially in August when you have a tug-of-war going on between the end of summer sales and back to school expenses. So how can you take advantage of both situations? You can spend AND save at the same time with these tips and a little planning.
SAVE: End of Season Sales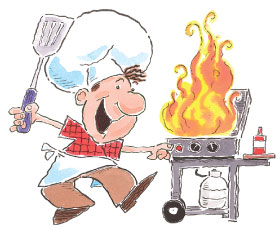 Keep your eyes out for summer deals that, according to U.S. News, can save you 70% or even 80%. You can buy larger items now such as patio furniture and grills, smaller items such as bathing suits and sunglasses, or seasonal items such as paddleboards in preparation for a fresh start next summer. And look for clearance items everywhere. Retailers need space to stock up for fall and upcoming holidays.
What shouldn't you buy? Tips from RealSimple.com recommend holding off on buying certain electronics or fall apparel in August.
SPEND: Back to School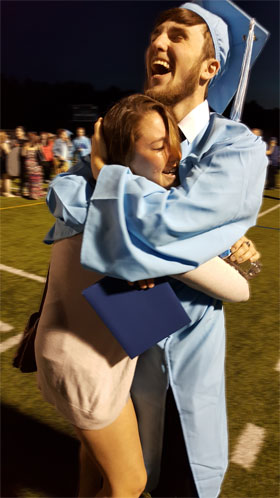 According to an article on credit.com, "Americans are expected to spend $75.8 billion on back-to-school supplies this year." Regardless of whether you're off to elementary, middle, or high school, or heading off to college, parents and students should both understand "needs" versus "wants" and be mindful of spending within your budget.
Grades K-12:
Do you buy new school supplies every year? If so, instead grab a bag and go around the house. Kids rooms, playrooms, TV rooms, and don't forget the hub of the house…the kitchen. There's a good chance you could find enough pencils, pens, markers, highlighters, erasers, rulers and more to start off the school year, then restock when you're actually out. Money Crashers lists more ways kids can have all they need without breaking your bank account.
College age:
If you're heading off to college, you probably already have most of your larger needs in line, such as total cost of attendance, financial aid, and on-campus or off-campus housing. But did you know, there are still scholarships out there to be awarded? Rather than applying for a private loan for any outstanding balance, look for more scholarship opportunities to lessen the final amount due.
These are the years not only of personal growth, but of growth in financial responsibility. Budget for expenses and keep track of your spending. Search online or use your school's resources to avoid full-price for textbooks. Take advantage of discounts available to college students. And finally, it's a good time to establish credit but be wise with credit cards. The key to being successful even before you graduate, is to learn some financial fundamentals and other life skills now.
Fun Dates to Remember:
Saturday, August 13th – International Left Handers Day
Tuesday, August 16th – Tell A Joke Day
Sunday, August 28th – Pony Express Day