Upcoming Holidays/Special Events
Want to get involved? Contact Us anytime for more information on these and other fundraising events on our calendar!

---
Monday, February 20 – Presidents' Day
All Diamond branches will be OPEN normal business hours.
---
DIAMOND FINANCIAL PLANNING – Meet & Greet with Adam Hartzell
Two Dates and Locations to choose from:
Wednesday, March 8th – Wyomissing Branch
Thursday, March 23rd – Reading Hospital Branch
Is your Financial Future UNCLEAR? Time to schedule a no-obligation consultation of your financial health! Adam will be on-site at the Reading Hospital Branch to say hello, set-up appointments and answer questions about retirement planning. Get more info regarding planning for your future at Diamond Financial Planning.
---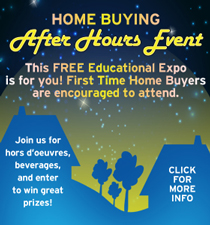 Tuesday, March 14
First Time Homebuyer After Hours Event
5:30pm to 7:30pm – Crowne Plaza, Wyomissing
This unique event is designed to help first time homebuyers, or anyone, take the guesswork out of the home buying process. Meet with local representatives from several areas of the home buying process to get helpful tips and tricks. You can also receive a free, in-depth credit review from a Diamond credit expert. After this event, you'll be ready to take your next steps in the buying process with confidence. Enjoy hors d'oeuvres and beverages, plus enter to win one of eight $100 gift cards. Free Event. RSVP here.
---
Saturday, April 29 – Dance & Chance / Beef & Beer
Save the date for this fun, annual event! More information and ticket info to come.
All proceeds benefit the American Cancer Society Relay For Life.
---
Friday, May 5 – 13th Annual Diamond Charity Golf Invitational – Golden Oaks Golf Club
If you would like more information on this great event, click here to join our mailing list.
All proceeds benefit the American Cancer Society Relay For Life.
---