Upcoming Holidays/Special Events
Want to get involved? Contact Us anytime for more information on these and other fundraising events on our calendar!
---
GET YOUR TICKETS NOW BEFORE THEY SELL OUT!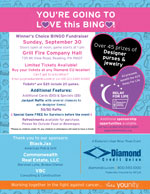 BERKS BINGO!
Sunday, September 30, 2018 – Designer Purse & Jewelry BINGO
Grill Fire Company Hall, 739 Mt. View Road, Reading
Doors open at noon. Game starts at 1pm.
You're going to love this bingo! 20 Games plus Specials, Jackpot Raffle, and 50/50 Raffle. Bring your friends and family for this fun event! Tickets on sale now at all branches. Click image for printable flyer.
All proceeds benefit the American Cancer Society Relay For Life.
---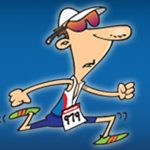 Sunday, October 14, 2018 – Reading Hospital Road Run
Diamond Credit Union is once again the Tower Sponsor for the Reading Hospital Road Run. Save the date for this great event. The Reading Hospital Road Run benefits the 'Friends of the Reading Hospital,' which is a nonprofit organization that funds programs to improve healthcare throughout the community. Several options to get involved. For more details visit www.rhroadrun.com.