Upcoming Holidays/Special Events
Want to get involved? Contact Us anytime for more information on these and other fundraising events on our calendar!
---

Friday, September 27 – Hot Dog and Bake Sale
9:00 am – 3:00 pm – Pottstown Branch, 1600 Medical Drive, Pottstown
Grab lunch or a snack when you do your banking and you will help Diamond's Hope, our Relay for Life team, that has raised over $900K for the American Cancer Society.
All proceeds benefit the American Cancer Society Relay For Life.
---
Sunday, October 13 – Reading Hospital Road Run


Hosted by The Friends of Reading Hospital and sponsored by Diamond Credit Union, this annual Half Marathon, 5K, and 1 Mile Fun Run/Walk is a great community event which also provides funds for HeartSAFE Berks County. Watch for more information or visit www.rhroadrun.com.
---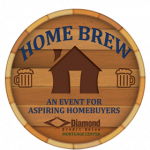 Tuesday, October 22 – HOME BREW for Aspiring Home Buyers
6:00-8:00 pm – Tuned Up Brewery, 135 N Main Street, Spring City
REGISTER FOR THE OCTOBER 22ND EVENT
For aspiring home buyers who want a partner in the home buying process. Join Diamond Mortgage experts and real estate professionals to chat about hot topics home buyers most often seek understanding about, while enjoying complimentary drinks and food. This no-cost, educational event is open to all people age 21 and over. Diamond membership not required. For more information and to register for this free event, visit the Mortgage Center.
---
SAVE THE DATE
Sunday, November 10 – Winner's Choice BINGO
12:00 PM Doors Open, 1:00 PM Games Begin – Grill Fire Co., 739 Mt View Road, Reading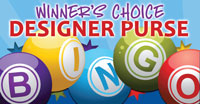 Always a fun afternoon with great designer purse and jewelry prizes. Bingo is a Diamond's Hope (Relay For Life team) fundraising event which has contributed to over $900K being raised for the American Cancer Society. Ticket and sponsorship information coming soon.
All proceeds benefit the American Cancer Society Relay For Life.
---