It's natural to consider relocating for retirement. But financially, moving after retirement can sometimes be a big risk.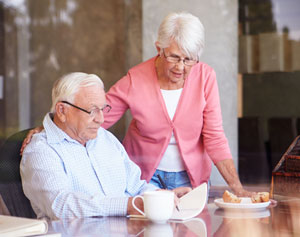 You've worked hard and built a retirement nest egg that could finance a move to another place. Such a move could be a financial plus, or it could potentially drain your savings and shortchange your future.
Take stock of your circumstances. Do you own your own home or are you renting? If you're a homeowner, have you paid off your mortgage? Are you near family and friends, and do you like your current surroundings? Are you in good health or do you face medical challenges? Do you have enough money in your retirement accounts? All these factors will help you decide whether it makes sense to relocate.
It might not be the right time to sell your home. If you sell in a down market, you may get less than you anticipated from the sale of your home. It might make sense to wait until the market is in your favor. However, you run the risk of accruing expensive repair and maintenance costs while you wait it out.
Downsizing can reduce your fixed costs. If you move to a smaller home, your monthly budget could benefit. Keep in mind that downsizing can have emotional costs, especially for new retirees who aren't accustomed to spending a lot of time with a spouse or other family members. Giving up space might also interfere with your hobbies.
Get professional financial advice before relocating. Speak with a financial advisor who can review your financial options as you make this very important decision.
1 bankrate.com, "Reverse mortgage: What is it and how does it work?", May 28, 2018
LEARN MORE ABOUT DIAMOND FINANCIAL PLANNING
---
Securities and advisory services offered through LPL Financial, a registered investment advisor, Member FINRA/SIPC. Insurance products offered through LPL Financial or its licensed affiliates. Diamond Credit Union and Diamond Financial Planning are not registered broker/dealers and are not affiliated with LPL Financial.

This information has been derived from sources believed to be accurate. Please note: Investing involves risk, and past performance is no guarantee of future results. The publisher is not engaged in rendering legal, accounting, or other professional services. If assistance is needed, the reader is advised to engage the services of a competent professional. This information should not be construed as investment, tax, or legal advice and may not be relied on for the purpose of avoiding any Federal tax penalty. This is neither a solicitation nor recommendation to purchase or sell any investment or insurance product or service, and should not be relied upon as such.