September 1, 2016
Danica Patrick, professional race car driver and spokesperson for Life Insurance Awareness Month, has said "Bad things can happen. That's just life. And that's why life insurance is just an easy and smart way to eliminate a risk from your life."
Life Insurance Awareness Month – September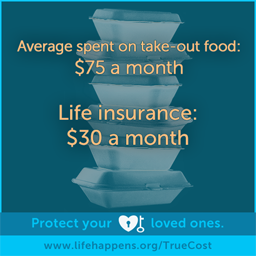 Most people know that having life insurance is wise, but with that said, the number one misconception is that it's too expensive. In fact, most millennials think the cost is three times higher than it actually is. Many don't understand the difference between whole life and term insurance either, but any amount of coverage is better than none.
When should you buy life insurance? That depends on which stage of life you are in. There are different needs if you're single, married, married with children, or an empty nester.
Can I insure someone else? If you could be adversely affected financially in the event of someone else's death, then you have what is called an "insurable interest". For example, did you co-sign your child's student loan? Federal student loans are discharged in the event of death, however, if you co-signed a private student loan, those loans are less forgiving. Having a life insurance policy on the student to cover any financial hurdles you may acquire from their student debt should be considered.
When it comes to life insurance, many don't want to think about the things associated with tragedy, however, by protecting yourself and your loved ones, you can help ease the transition.
Emma Nutt Day – September 1
With today abundance of technology, and the fact two-thirds of the nation owns a smartphone, it's hard to believe that making a phone call involved a person in between – a telephone operator – to make that connection for us. Rude teenage boys originally performed this task, when Alexander Graham Bell changed history on Sept 1, 1878, by hiring Emma Nutt as the first female telephone operator. That's one ring-a-ling, and a two ring-a-ling, and a…
Labor Day – September 5
Labor Day was created by the labor movement to celebrate various labor unions' strengths of and contributions to the United States' economy by the "American worker".
Other fun fact days: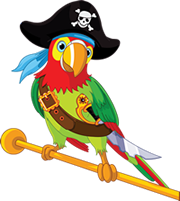 September 5 – Be Late for Something Day (followed by…)
September 6 – Fight Procrastination Day (I'll celebrate later)
September 19 – International Talk Like a Pirate Day (ayyy matey)
September 24 – Punctuation Day (dot those 'i's and cross those 't's)
September 29 – National Coffee Day (with cream and sugar please)

Schools are in session, Labor Day weekend is here, pools are closing, days are getting shorter, and the air is getting cooler. All reminders that summer is almost officially over. Now that "life" is slowing down, what better time to take a "life lesson" look to ensure a better financial future for you and your loved ones.