August 7, 2015
Did you ever stop to think…as you quickly pocket $40 from the ATM, check your balance on your cell phone, or pay a bill from your computer, how different life is with the financial conveniences we have today? It wasn't that long ago when all banking transactions had to be done right at the branch, during branch hours only. Today we enjoy nearly limitless access to our financial information thanks to the modern banking options that have been developed over the last 30 years.
No More Banker's Hours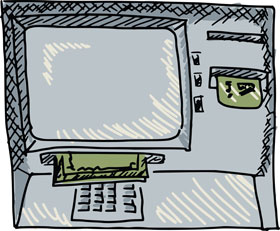 The world of personal banking was rocked in 1969 when the first Automated Teller Machine (ATM) was introduced in New York. Although these initial ATMs could only dispense cash, it was a game-changer in that people could access their money outside of the normal bank hours.
As ATMs became more widespread, the services available evolved to include account balances, transferring money between accounts, and depositing checks. They also expanded their footprint beyond bank vestibules as consumers could now, quickly and easily, access cash at restaurants, convenience stores, airports, hotels, and gas stations.
Today there are over 1 million ATMs around the world, with a new machine being added every 5 minutes.
Technology Takes Convenience A Step Further
In 1994 Microsoft introduced online or net banking into their Microsoft Money personal finance software. That same year, Stanford Credit Union created the first online banking website. As this history of financial services infographic shows, banking became even more convenient as customers didn't even need to leave their homes to access their financial information or initiate transactions. By 2009, over 50 million US households were accessing bank accounts online.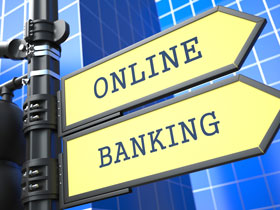 From a personal computer, smartphone, or tablet, customers can now:
check account balances
transfer funds between accounts
set-up account alerts
schedule payments or instantly pay bills
and much more!
Don't have the Diamond Credit Union app yet? Download it below.
When You're On-The-Go
As technology progresses, Mobile Banking applications are being developed to give even quicker and easier access to financial information when you're away from home. What could once only be done by driving to your nearest branch and working with a teller, can now be done with a click of a link from almost anywhere across the world.
Even with the growing modern banking options available for accessing your accounts, many customers still appreciate the personal attention of face-to-face community banking, while at the same time taking advantage of the ease and convenience of online banking for managing their money.
In a 2014 study by the American Bankers Association (ABA), results showed that 31% of respondents primarily used internet banking (laptop or PC) to manage their bank accounts. Internet banking is followed by banking at a local branch (21%), ATMs (14%), and mobile banking (10%).
Today's Technology and Modern Banking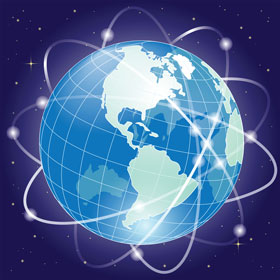 In the next couple of years, we can expect to see even more financial convenience options centered around consumers' mobile lifestyles. Recently, Remote Deposit Capture or Mobile Deposit Capture, more commonly referred to as mobile deposits, have been gaining popularity. Simply snapping a picture of your check and uploading it to your bank or credit union's mobile app, instantly deposits the money into your savings or checking account.
Apple Pay is also a growing trend in financial convenience. Referred to as a "digital wallet," Apple Pay allows Apple users to use their iPhone 6 or iPhone 6 Plus to pay for in-store purchases. Simply touch your device to the participating retailer's wireless payment terminals at check-out and the funds are deducted from your account (if using debit) or added to your credit balance (if using credit). While many shoppers no longer carry cash, Apply Pay allows you to leave your plastic credit and debit cards at home as well.
What other capabilities would make accessing and managing your money even more convenient? Diamond Credit Union offers its members a number of modern banking conveniences. For options on taking your accounts into the 21st century and beyond, contact a Diamond Credit Union professional for more information.