April 15, 2020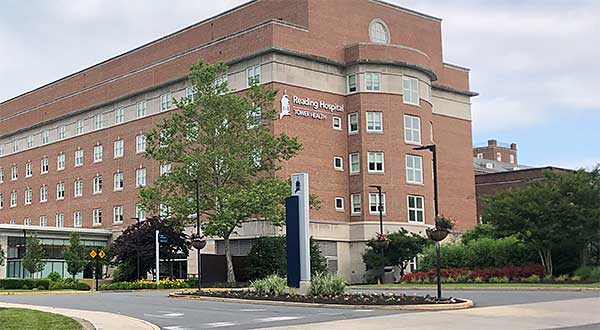 Diamond Credit Union donated $10,000 to Tower Health this week to purchase additional Personal Protective Equipment (PPE) for employees at Reading and Pottstown Hospitals.
"Diamond Credit Union has always been a devoted community partner for Tower Health," said Mark McNash, Senior Vice President, Support Services. "Their generosity comes at a critical time as we prepare for the projected increase of COVID-19 patients at our facilities. To know that our employees will have the equipment needed to provide safe, high quality care to our patients is our ongoing priority."
The partnership between Diamond Credit Union and Tower Health is now in its 25th year.
"Diamond Credit Union is grateful for and impressed by the bravery and compassion put into action every day by Tower Health and all health care workers," said John Faust, President/CEO of Diamond Credit Union. "Our team is honored to donate PPE to our friends, and neighbors, at Reading and Pottstown Hospitals to ensure the safety of those on the front lines of the COVID-19 crisis."
Diamond Credit Union has backed many difference-making Tower Health initiatives before donating $10,000 to Tower Health. This includes the Reading Hospital Foundation in support of the James and Deborah Radwanski Pediatric Emergency Department, Employee Assistance Fund, 150th Anniversary Fund, and McGlinn Cancer Institute.
Diamond Credit Union annually supports The Friends of Reading Hospital as a member of "The Circle of Friends" and supports all of The Friends fundraising efforts. The credit union is also the title sponsor of the Reading Hospital Road Run. A team of Diamond employees always looks forward to representing the credit union in the run.
Diamond Credit Union also provides ongoing financial services to Reading Hospital employees with a branch on campus.