April 28, 2022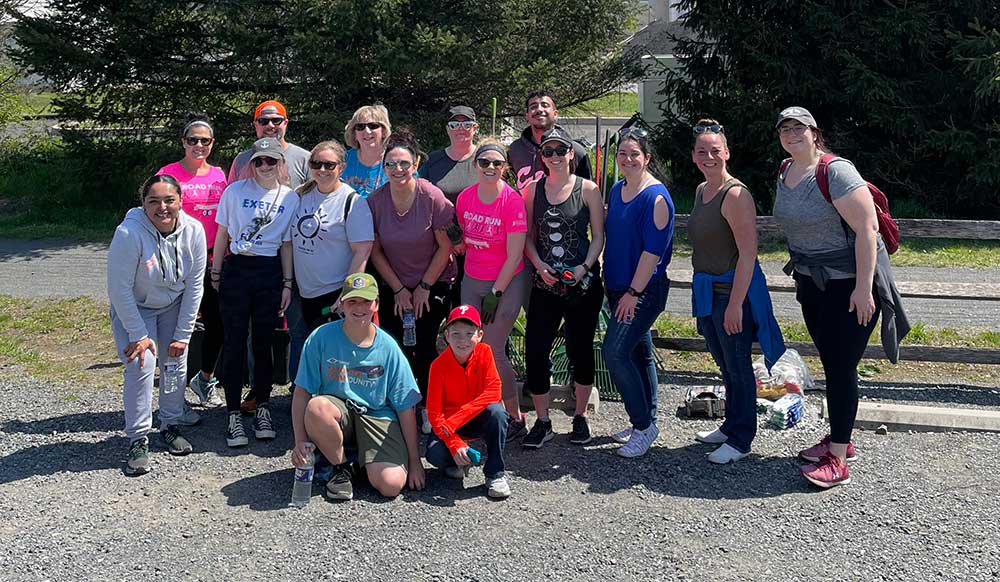 Photo: Diamond volunteers and family ended  a morning of cleaning the trails with smiles.
Diamond employees and family members took to the Schuylkill River Trail in Berks County on Sunday, April 24, to help keep the trail looking beautiful for nature lovers.
Volunteers picked up trash, pulled weeds and more to help maintain the portion of the trail known as the Charlie Marshall Trailhead, located in the Birdsboro area.
Schuylkill River Greenways National Heritage Area (SRG) is responsible for maintaining the 120 miles of trail that run through Schuylkill, Montgomery, Chester and Berks counties. Just three people from SRG are responsible for landscaping the 75 miles of paved trails.
In total, Diamond volunteers were able to clean approximately three football fields worth of trail.
Royersford Branch Manager, Tara D., organized the Diamond Trail Clean Up this year.
"The Schuylkill River Trail relies primarily on volunteers for trail maintenance. With SRT running through most of our branch network, it seemed fitting that Diamond help to keep the trail maintained for the community to enjoy. Many employees not only work in this area, but live here too and enjoy using the trail!"
Tara hopes that the trail clean up can become an annual volunteer project for Diamond.
How You Can Help the Schuylkill River Trail
SRG offers different volunteer opportunities through out the year. The organization is always looking for help for trail maintenance, but there are other options. There are opportunities to help with event staffing, trail monitoring and more. Reach out to SRG for a chance to make a difference in your community.
Helping our communities stay beautiful…that's younity.